The Environment
Humber Ports Logistics is very aware of the impact the logistics sector has on the environment.
We are continually investing in people and new technology to try and reduce our carbon footprint.
Our 3 year fleet replacement programme helps us to be able reduce our carbon foot print on an ongoing basis, this enables us to introduce new technologies and fuel saving devices into our fleet with over 75% being Euro 6.
In partnership with Verilocation, our GPS providers, we are introducing our Driver Dashboard programme.
Through this new system both driver and company is able to monitor the 'Driving Behaviour' and provide feedback on a real time basis.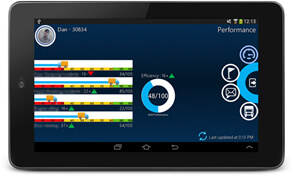 This helps us to understand individual driving patterns and how to achieve the most effective fuel efficiency, along with reducing CO2 emissions.